Fr. John Domin
1923 - 2017
Memorial
Tualitin, OR
Tue 6/13 10:30 am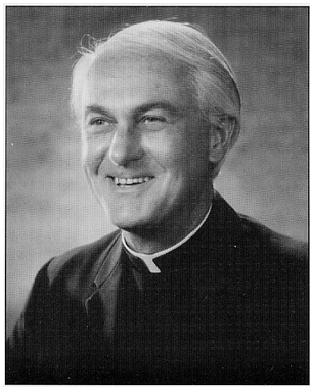 Fr. John Domin has served the Portland Archdiocese as a priest for 57 years, pastor of several parishes, high school art teacher, lecturer at Mount Angel Seminary and chaplain of Maryville Nursing Home. He studied creative design at San Domiano Studio in Chicago, Portland Art Museum, University of Washington Art Department, with Lloyd Reynolds, Oregon Calligrapher Laureate and with Corita Kent.
During his thirty years as Chairman of the Sacred Art Commission of the Archdiocese of Portland, Fr. Domin engaged in the design process and renovating of over one hundred churches and chapels to conform to Vatican II. Several of these church projects won national recognition awards. Pictures of these Oregon churches are included on this site.
Fr. Domin's work also includes healing art and liturgical homilies. Water color and calligraphy pieces reflect his periods of deep clinical depression. He pursues a holistic healing program that includes art as prayerful, creative meditation and seeking beauty in ordinary things.
This same imagination was employed to develop his spiritual homilies, which can be heard by clicking here.
Explore further: Easter House Cards Video
© 2016 Sanctuary for Sacred Arts